04/01/2019 - Legendary A.P.E.X.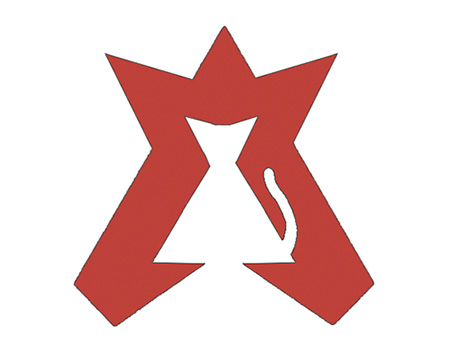 The recent maintenance paved the way for some big changes on Xu-Fu's Pet Guides. If you joined us on Discord, you will have seen the beginnings of it already. Now it's time to unveil the big news: Xu-Fu is going to transform from a page dedicated solely to providing the best strategies, to becoming the best pet trading platform on this planet!

We are going to introduce tools for you to compare collections, find compatible trading partners, offer up pets for others and to look for people who could give you a specific pet you might still be missing.
But we are not stopping there! We are already partnering up with other games to promote cross-trading, and once our user base is broad enough, ultimately offer the very same services for your beloved real life pets! Just imagine being able to trade your collection of Iron Starlettes for a cute puppy, with only a few clicks!

It truly is an exciting time, and to make all of this more obvious to each visitor, we are going to do a full rebrand.
Even though Xu-Fu lasted us a long time as a mascot, from this day onward, we will embrace the new direction with a title and logo:

All Pets, Excel and Xchange
Or in short: A.P.E.X.

What can I say, it will be truly Legendary!
03/29/2019 - The Pet Moocher


Activity has picked up on Xu-Fu and I'm really excited to introduce you to the latest addition in pet collection tools: The Pet Moocher! Not an April fools joke, it's a real thing!
Ever wanted to compare your collection to someone else for any duplicate, cageable pets you can trade between each other? Or maybe just be selfish and see which ones you could mooch from someone else? That doesn't have to be a tedious task with lists and formulas, enter the Pet Moocher!

Sounds like a bad commercial, I know, but it is pretty sweet! So, how does it work? It's not a tool here on the page but over at Xu-Fu's Discord channel. Once you're in (you need a Discord account for that, but that's free as well), just head over to the channel trade-eu or trade-us and read the instructions. It's super easy to use, you just enter your own character name + realm and those of another player, and within seconds the Pet Moocher will tell you something like this:

Yuvilee has 2 tradeable Pets, that Aranesh does not own:
Bananas, Thistleleaf Adventurer

Neat! Give it a try, and please join me in thanking Shepard for creating this awesome tool :-)
03/03/2019 - PvP updates with a welcome to Shenk!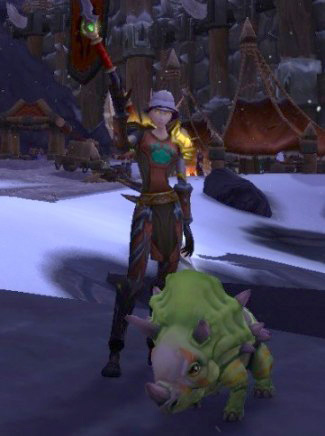 Pet battle PvP has never been my strong suit, making me rely entirely on other people to provide content for this part of the pet battling world. The latest newcomer to the Xu-Fu team kindly offered to provide his knowledge on that, admittedly lacking, part of the page: Welcome to Shenk!

The first new section up is focusing on the achievement Family Brawler, providing teams for every family right there, but you are of course more than welcome to add your own teams and ideas or leave comments.
02/13/2019 - Welcome and thanks Schlumpf!


Long time no proper announcement, it's time to change that! And not just because WoW just turned 14 in Europe - Congrats to that!

But there is another thing that's overdue to mention:
For a couple of weeks now, Xu-Fu has seen some immense improvements. Most notably in loading times, which are reduced drastically, but there have been changes in the background in most areas that make the page faster, more flexible and more secure. All of that is thanks to Schlumpf!

Piece by piece he has worked through my own code and optimised it, changed it or replaced it with much better versions. I am immensely grateful for all the help and wanted to make sure that it's known who you need to thank for all the recent improvements.
10/14/2018 - So Many News!


In the last weeks I had much personal stuff to do, but today was reserved for Xu-Fu and was able to catch up with a lot of stuff! The list is longer than usual, hang tight ^^

1. Giveaway winner
Sadly Machiavelli never claimed his Cap'n Crackers, so I had to draw yet another winner. This time it goes to:

SeiriCerin#2343 as shown in this super cute image!
Please get back to me within 2 days to grab your loot code :-)

2. New addition to the team
Not exactly "new", Jagûar has been around for a long time and worked very hard to get the entire Falcosaur strategy section up and filled with strategies! Strategy Curator is only a logical next step. Welcome to the team (again^^)!

3. Patch 8.1 Preparation
The next patch brings a new pet battle dungeon: Gnomeregan, as well as a new family achievement. Family Battler! Both sections are set up and can be filled with strategies already.

4. New alternatives sorting
A tiny change, but it will have some obvious effects. I made a tiny tweak to the sorting of alternatives.
Before:
Favourite > Pets in Collection > Tags > Average Rating
Now:
Favourite > Pets in Collection > Average Rating > Tags

Having tags overrule the rating had some weird effects, and with the rating and favourite system being used widely now, it makes more sense to swap this around. Sorry for any confusion this might cause now!

5. Hazelnutty's videos
Long established in the pet battling world, Hazelnutty is putting out some awesome videos that I can only recommend.
Very recently she published a video with her best tips and tricks for BfA pet battling, including some very nice words about Xu-Fu!
It's only appropriate to return the favour, so go watch the video and ideally her channel, it's worth it for every pet battler:
Watch the video

6. More absence, oh no.
Last but not least I have another personal note. The last two weeks of October I will be almost entirely offline and there will not be much new coming from my side on Xu-Fu. That might stretch well into November - depending on how this "real life" thing works out. But I'm not gone for good and will continue working on the page once I'm back! Promise :-)